Our Champion in Romania
30 Apr 2021
With a fast developing, open economy, Romania is home to a sizeable community of international tax professionals, many of whom have chosen ADIT as a means of developing their careers. Our Champion will represent tax practitioners from accountancy and law firms, and across a range of industries.
Andrada Goriță ADIT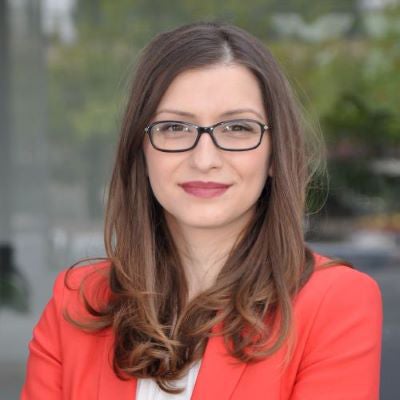 Company: KPMG Romania
Role: Tax Manager
Email: romania@adit.org
What Andrada says:
"I am a Tax Manager with KPMG, for whom I have worked for nearly ten years specialising on national and international tax matters for our global client base.
I was delighted to discover ADIT, as an international tax qualification that helped to improve my own technical knowledge in the field. The ADIT exams are based on the latest legislation and case law, giving them a highly practical flavour. My goals as a Champion are to help develop the way in which ADIT is marketed in Romania, and to reach as many potential students and Affiliates as possible in order to raise awareness of the importance and utility of the ADIT exams and certification.
I look forward to representing the ADIT community in Romania, and to helping future and existing students and Affiliates fulfil their potential as international tax professionals."
Join our LinkedIn community
The Romania LinkedIn group is a place for you to have a healthy debate on current and emerging international tax issues and opportunities, or to seek discussion on relevant tax subjects (including ADIT in Romania). The group is open to tax practitioners in Romania and Moldova.