Tolley Student Support
13 Apr 2021
Helping you Succeed
Current status
To maintain the health and wellbeing of our students and staff, all Tolley Exam Training courses are now being run as Online Tuition Live (OTL) courses until it is safe to resume face-to-face courses. We understand this is an unsettling time for our students and we have developed new resources and guidance to help you during this time.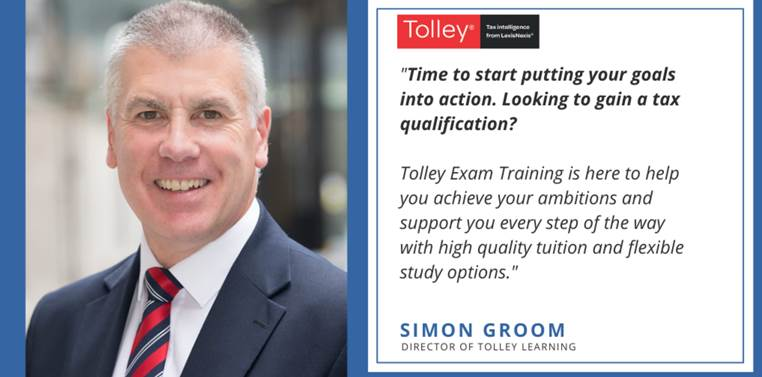 April 2021: View our Online Support Session covering Business Asset Disposal Relief (BADR) which features in the syllabus for many ATT and CTA papers and is a highly examinable topic. This is one of a series of Online Support Sessions providing you with overviews on key topics within the syllabus and question debriefs. Full details of all the sessions can be viewed here.
Our commitment to you:
"We recognise that these are unprecedented times for everyone, and we are fully committed to supporting all students during this period. I would encourage you all to make use of the extra materials and support we are providing to ensure you remain on track with your studies."
Simon Groom, Director of Tolley Learning