New Tax Professionals: Using Case Law for your Tax Technical Research
Thursday 23 November 2023 | 16:30 - 17:30 GMT
The New Tax Professionals (NTP) committee is aimed at helping students or members of the ATT and/or CIOT who are in the first ten years of their career.  The committee host events such as development skills, networking, social events, technical and general interest topics that are particularly relevant to those in the early part of their career. 
The NTP committee will be holding a webinar on Thursday 23 November with Dilpreet Dhanoa on "Using Case Law for your Tax Technical Research".
This webinar will focus on tax tribunal cases, and how these cases can be useful in your tax research. We will look at how to find useful cases for your research, how to read a case summary and how to incorporate this into your work. We will be utilising a recent tax case as a working example throughout the webinar.
PLEASE NOTE - this event qualifies as CPD, if you have included topics covered in this event in your CPD submission.
OUR SPEAKER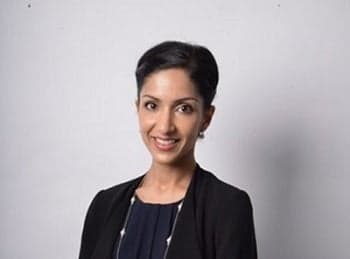 Dilpreet Dhanoa, Barrister, CTA
Barrister, Field Court Tax Chambers
Dilpreet has a diverse practice in Revenue law across both indirect and direct taxes, nationally and internationally. She advises and represents a wide array of clients on tax-related matters, in addition to undertaking commercial litigation. She has appeared in all levels of Court up to the Court of Appeal as well as arbitrations. Dilpreet holds an MSc in Tax Law from the University of Oxford and is also a qualified Chartered Tax Adviser. She has both a broad advisory practice and regularly undertakes litigation,and has been appointed as junior counsel to the Crown (C Panel). 
Prior to joining Field Court Tax Chambers Dilpreet worked in private practice in the Middle East in international arbitration and litigation, focusing on commercial disputes and advising extensively on VAT in the region. She is a chapter editor for Gammie & De Souza on Land Taxation, Supperstone & Goudie on Judicial Review and also a regular contributor to British Tax Review, Taxation and Tax Journal.
For more details on the NTP committee and our events click here.
As always, we welcome ideas for future events. If you have any suggestions or any questions, please contact the NTP Committee on ntp@tax.org.uk. 
You can watch a recording of the webinar by clicking on the button below and entering the passcode: Dt7+mw0A