Zivile Parr
27 Apr 2021
Tax in not boring. Zivile explains why she thinks tax should deserve as much credit as accountancy positions.
Zivile Parr is a UK Tax Adviser in the in-house tax team of Herbert Smith Freehills LLP. She completed her CTA in November 2007.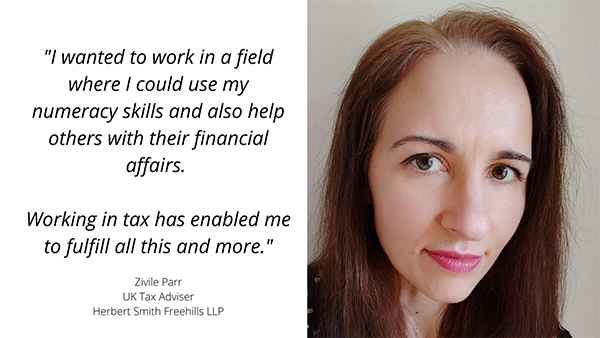 Zivile explains, " When I started studying for my CTA exams, my confidence in my ability to advise my clients on tax-related matters grew significantly. It also enabled me to see the broader picture, e.g. when a particular transaction may require consideration of more than one type of tax. Preparing for the CTA exams involves a lot of writing; therefore, studying also improved my writing skills".