Toyin Oyeneyin
27 Apr 2021
Toyin's love of tax has branched out into volunteering. Now she's on two CIOT committees.
Toyin Oyeneyin is a tax product specialist at Octopus Investments.
Toyin completed her ATT in 2012 and CTA in 2014. She is the Chair of the CIOT New Tax Professionals committee and a committee member of Tax Adviser Magazine.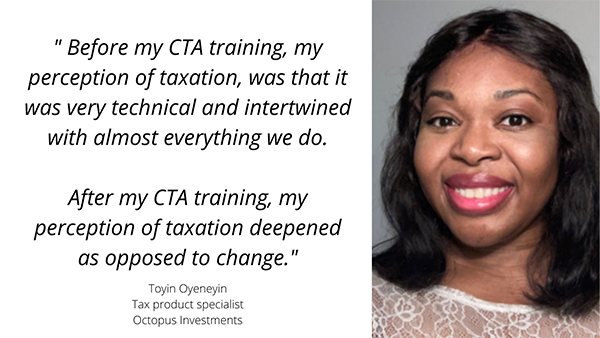 Toyin explains, " achieving CTA has greatly helped my career. Most employers understand the level of work required to complete the CTA qualification and the in-depth knowledge gained as a result. This opens doors for a career in tax".