Sofia Thomas
15 Mar 2021
From apprentice to specialist tax consultant.
Sofia Thomas is a CTA, ATT tax expert who owns her own firm, Sofia Thomas Limited.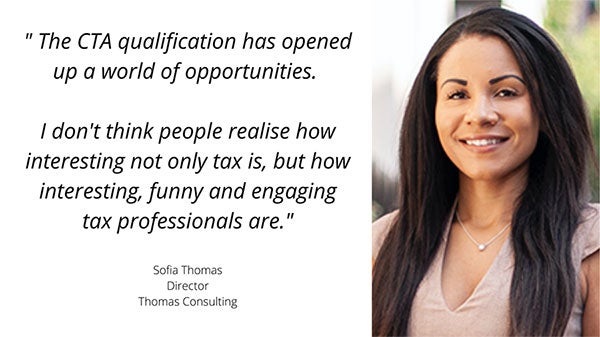 Sofia completed her CTA in November 2018. Her firm provides specialist tax consulting services to law firms, family offices and high net worth individuals. They are a trusted tax partner to Top 500 Legal Firms, CEOs and Fund Managers.
Sofia says: "Running a business, raising a child and studying for the CTA was challenging… my advice to anyone who is thinking about doing the CTA qualification is to think about how best you prefer to learn, select the most useful study methods and then go for it. Demonstrating we are a member of the CIOT has also helped the business gain trust, confidence and reassurance from clients."