Kate Pace
15 Mar 2021
Kate proves it's never too late to change careers.
Kate Pace is a ACA CTA Corporate Tax Executive at Bishop Fleming Chartered Accountants.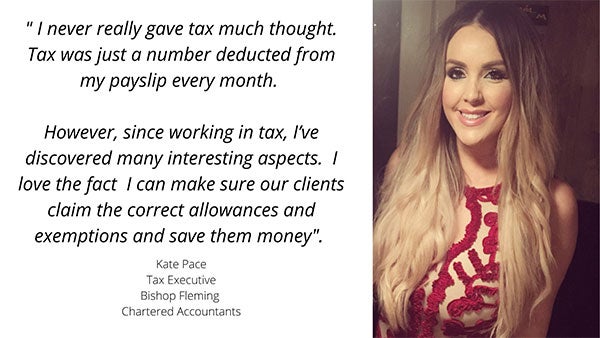 Kate completed her ACA CTA in 2019 passing all papers first time as well as looking after her two daugthers.
Kate explains "I did well in both my GCSEs and A Levels but didn't want to go to University. I left college after my A Levels and decided to get straight into work. After a couple of years, I got married and a few years later, we started a family. I became quite bored in my job and after doing some research I finally realised what it was I wanted to do at 28 years old. I wanted to use my love of maths and problem solving and decided a career in accountancy was for me".