Fahad Faiz
2 Jun 2021
A childhood dream of owning a firm, comes true. Fahad's jouney from 8th grade to qualifying.
Fahad Faiz is a managing director at Faiz Accountax.
Fahad completed the CTA in 2021 and now owns his own firm.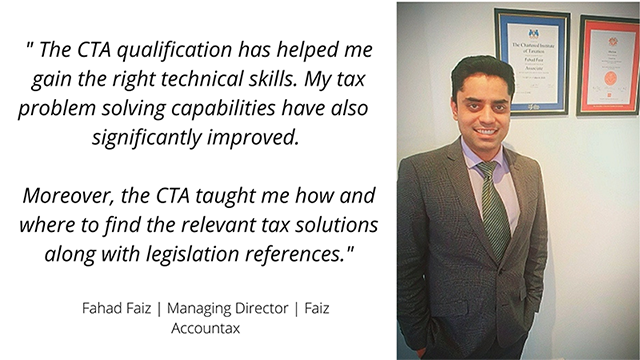 Fahad explains " After finally establishing my firm this year and fulfilling my childhood dream, I now look forward to workin the interests of businesses and individuals to help them succeed. My vision is to become the leading Accounting & Tax firm in UK and making sure that not only big established businesses, but also small businesses, individuals have access to quality tax and accounting services marked by highest standards of professionalism and quality of ACCA & CTA."
Read Fahad's full story here.