Ellie Reed
15 Mar 2021
From a graduate of biology to winning two CIOT Institute Medals.
Ellie Reed is a Manager working in Corporate Tax for PwC, which is ranked as the UK's largest professional services firm. She holds the ICAEW's Chartered Accountant qualification (ACA) and completed the CIOT'S CTA in May 2018.
Ellie also won the CIOT's prestigious Institute Medal. This is awarded to the examination candidate with the best overall performance attempting the Awareness paper and two Advanced Technical papers (all at the same sitting). She studied for, and completed, these exams over a six-month period.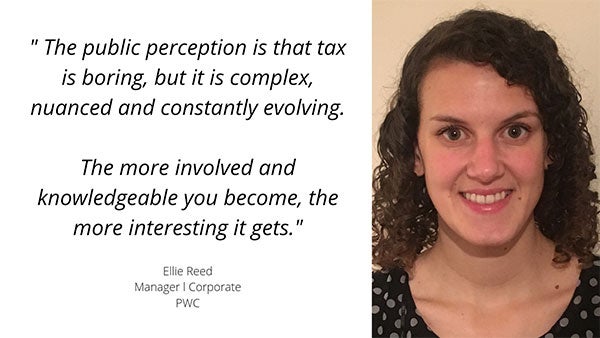 Ellie explains " Tax laws are ever changing and although the legislation has evolved since I did my exams, I can still draw on my improved research and interpretation skills and I know better where to look for answers. Rather than relying on senior managers to guide me I apply and interpret the rules myself. Holding the CTA means my employer can charge more for my time and give me more complex work, with greater responsibility."