Virtual Tax Conference 2022: Self Employed Essential Skills Course
1 Dec 2021
Tuesday, 1 March 2022 14:00 - 17:00 GMT
Join our Self Employed Essential Skills Course and help TaxAid and Tax Help for Older People provide essential tax advice to vulnerable people – vulnerable because they live in poverty, have a learning disability, mental health problem or loss of a family member.

This afternoon conference will offer:
- Live Q & A sessions after each presentation with our experienced speakers
- Conference materials (provided in advance)

Topics that will be covered in this conference:
- Buying and selling unincorporated businesses
- Losses
- Business tax issues

To view the full conference programme - CLICK HERE!

OUR SPEAKERS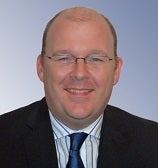 Giles Mooney BSc(Hons) FCA CTA
Partner, Managing Director, The Professional Training Partnership
Giles is a Chartered Accountant and Chartered Tax Adviser and has been involved in UK tax training for many years, presenting across various media channels.
Giles started his career with a small firm of accountants and tax advisers, before working as a director of a large professional training company. He has written for a number of publications on various UK tax and business issues including writing PTP's own monthly publication – Professional Tax Update. Giles entertains and educates professionals several days each week running tax seminars throughout the country. He is also the presenter of TAXtv and AccountingTV.
Giles is a partner of The Professional Training Partnership, Managing Director of PTP Ltd and a director of Absolute Software Ltd.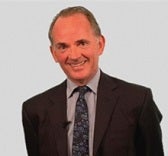 Tim Good
Partner, Managing Director, The Professional Training Partnership
One of the founding partners of The Professional Training Partnership, Tim is also a director of PTP Ltd and Absolute Accounting Software Ltd.
Tim lectures several times each week to professional audiences all over the country. He has the ability to make even the most obscure tax point crystal clear and the most mundane topic entertaining and informative.
Tim is the original author of three chapters in Tolley's Tax Planning and presenter of TAXtv. He is a past member of the Editorial Board of the Tax Faculty of the Institute of Chartered Accountants in England and Wales and is also the editor and publisher of PTP's monthly Professional Tax Update.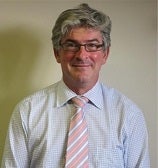 Mark Ward LLB CTA
Lecturer, The Professional Training Partnership
Mark qualified with Arthur Andersen in 1989, having previously worked in the tax departments of a small and a medium size firm. He has been lecturing on a wide variety of tax matters for some 25 years to qualified practitioners and industry specialists in the UK and overseas. His ability to quickly establish a rapport with his audience, and discuss complex matters in a practical, and understandable style has led to Mark becoming much in demand on the lecturing circuit. At PTP He has the unenviable task of preparing the slideshow for the monthly Professional Tax Update, and likes to add the odd mischievous graphic to lighten the content. Away from tax, Mark spends Sunday mornings coaching and refereeing youth rugby union, and is sometimes spoiling a perfectly good walk with a vain search for a well-hidden geocache.

Join us on the day and help TaxAid and Tax Help for Older People provide essential tax advice to vulnerable people – many of whom have lost their livelihood during the pandemic.

The charities provide unique services that help people who have nowhere else to turn.

Conference fee: £50.00
PLEASE NOTE - this conference will not be available as a recording. We do apologies for any inconvenience!
To register for this conference, click on the BOOK ONLINE button below!
We very much look forward seeing you on the day!

Any questions?
Email us - events@ciot.org.uk