Spokespeople
19 Apr 2021
The CIOT's spokespeople can be contacted for media comment via the CIOT's External Relations Team
Officers and Senior staff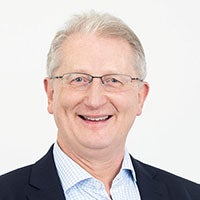 Peter Rayney, President
CTA (Fellow), FCA TEP. Principal at Peter Rayney Tax Consulting. Council Member since 2016. Previously at BDO LLP. Chair of Education Committee and member of Capital Taxes Sub-Committee. Mid-Anglia Branch Vice-Chair. Past CIOT examiner. Previously chair of the ICAEW Tax Faculty's Tax Technical Committee.
Areas of expertise:
Corporate reorganisations
Company sale structuring
Owner managed business taxation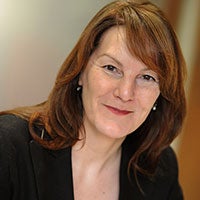 Susan Ball, Deputy President
CTA (Fellow), ATT. Tax Partner, RSM. Council member since 2017. Member of Employment Taxes Sub-Committee. Past Joint Chair and founder member of the CIOT/ATT Suffolk Branch. Writes and lectures on employment tax and NIC.
Areas of expertise:
Employment taxes
PAYE and National Insurance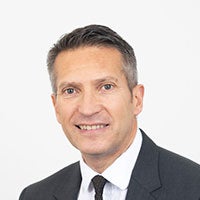 Gary Ashford, Vice President
CTA (Fellow), ATT. Partner (non-lawyer), Harbottle and Lewis LLP. Council Member since 2011. Member of Management of Taxes, Professional Standards, European Branch and the Birmingham & West Midlands Branch Committees. Vice President of CFE Executive Board, CIOT representative at CFE Professional Affairs Committee. Formerly an HMRC Tax Inspector.
Areas of expertise:
Dispute resolution and serious tax investigations
International personal taxes
International corporate taxes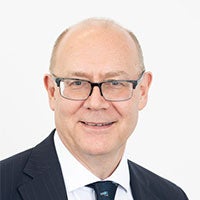 Glyn Fullelove, Immediate Past President
BA (Hons), CTA (Fellow), ACA. Council member since 2014. Senior technical writer, Croner-i. Former chair Technical Committee. Former Group Corporate Services director, Informa PLC and previously held senior finance roles at UK multi-nationals including Williams plc, Invensys plc and Misys plc.
Areas of expertise:
International corporate taxes
Digital taxes
M&A Taxation
Treasury Taxation
Tax Risk Management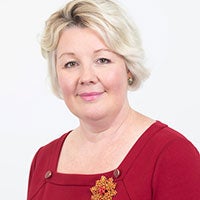 Helen Whiteman – Chief Executive
Helen Whiteman joined the CIOT in September 2019 following being Chief Executive of CILEx Regulation Limited, a role she held since 2015.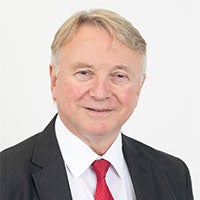 John Cullinane – Director of Public Policy
John Cullinane has been Director of Public Policy for the Chartered Institute of Taxation since September 2015.
Before joining the CIOT in 2015 he was a senior tax partner at Deloitte for 13 years, and from 2009 head of their tax quality and risk function division and an elected member of the board of partners at Deloitte LLP. He is a past president of the CIOT.
Low Incomes Tax Reform Group (LITRG)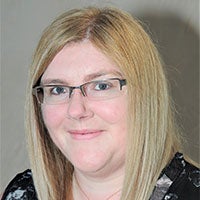 Victoria Todd - Head of LITRG
Victoria worked in various welfare rights roles before joining LITRG in 2004 as Welfare Rights Technical Officer. Victoria qualified as a tax technician (ATT) in 2011 and a CTA (Fellow) in 2017. In 2018, Victoria was appointed Head of LITRG. As well as overseeing the group's work, Victoria retains technical responsibility for tax credits and universal credit. Victoria sits on several HMRC forums and is a member of the Tax Law Review Committee.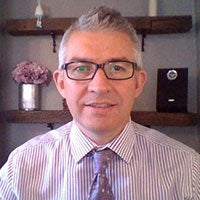 Richard Wild – Head of Tax Technical
A qualified Chartered Accountant and Chartered Tax Adviser, with over 25 years' experience in taxation, mainly in Indirect Taxes, including roles in a Big 4 litigation team, and as an Anti-Avoidance Adviser with HMRC. Richard has been the Head of the Tax Technical Team since 2015.
Areas of expertise:
Indirect tax
Making Tax Digital
CIOT Technical Policy & Oversight Committee (TPOC) spokespeople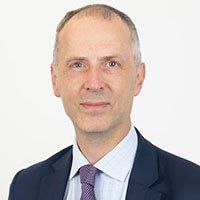 John Barnett (Chair)
MA (Oxon) CTA (Fellow), TEP, Solicitor. Partner and Head of Private Client and Tax at Burges Salmon. Council member since 2014. Chair, Technical Committee. Member, Succession Taxes, and Capital Gains Tax and Investment Income Sub-Committees. Former member of the GAAR Interim Panel.
Areas of expertise:
International Taxes
Capital Taxes
Residence and domicile
Entrepreneurs and business owners
DOTAS, GAAR and related tax-governance issues
Business Rates Working Group
Kersten Muller
Kersten is Managing Director at Alvarez & Marsal and is a real estate expert with more than 20 years of experience in the sector, including as a lead partner in Grant Thornton LLP's Real Estate Team, and Tax Director at Deloitte Real Estate.
Areas of expertise:
International structuring
Buy & sell side due diligence
Refinancing of property portfolios.
Ongoing reporting and compliance
Climate Change Working Group
Jason Collins - Chair
Areas of expertise:
All aspects of environmental taxes
Dispute resolution and tax litigation
Corporate
Adrian Rudd
Areas of expertise:
Corporate taxes
Capital gains tax
Capital allowances
Digitalisation and Agent Services
Tina Riches
Areas of expertise:
Making Tax Digital and other digitalisation of the tax system
Taxation for those on low incomes
The tax affairs of individuals and owner-managed businesses (OMB).
Disputes Resolution Working Group
Hui Ling McCarthy QC - Chair
Hui Ling is Queen's Counsel at 11 New Square Chambers, Lincoln's Inn, London. Her practice covers all areas of tax law, with an emphasis on corporate and international tax matters, VAT and SDLT. She is a CEDR-accredited mediator.
Areas of expertise:
Corporate Tax
VAT
Dispute resolution
Hui Ling McCarthy QC | LinkedIn
Employment taxes
Colin Ben Nathan – Chair
Areas of expertise:
Employment Taxes
International employment Taxes
Residence and domicile
Mark Groom – Vice Chair
Areas of expertise:
Pay and Incentives
Benefits and expenses
Employment status and IR35
Agency legislation
Matthew Brown – CIOT Technical Officer
Matthew Brown is a Technical Officer for the CIOT's Employment Taxes Committee and Owner Managed Business Committee. Matthew previously worked for Capita Assistance and started his tax career at Barclays Personal Tax Service.
Areas of expertise:
Employment Taxes
PAYE and National Insurance Contributions
Taxation of benefits-in-kind
Expenses and Termination payments
Taxation of pensions and pension contributions
Taxation of sole traders and small partnerships
EU and Human Rights
Jeremy Woolf
Areas of expertise:
Negligence
Judicial review
European Community law
Human rights law
International Tax
David Murray – Chair
Areas of expertise:
International Tax Policy
Digitalisation
Digital Taxes
BEPs
Documentation/ compliance requirements
Bilateral/ multilateral agreements for information exchange
Double taxation and Tax treaties
Management of Taxes
Helen Adams
Helen is a Principal specialising in Tax Dispute Resolution at BDO LLP. She advises individuals and companies on making voluntary disclosures of UK tax irregularities and helps resolve HMRC investigations into cases of suspected serious tax fraud and tax avoidance under Codes of Practice 8 and 9 as well as complex self-assessment enquiries. Helen also advises on using mediation (Alternative Dispute Resolution) to resolve tax disputes.
Areas of expertise:
Tax investigations & enquiries
Voluntary (unprompted) disclosures to HMRC
HMRC powers & penalties
Mediation
Owner managed business
Pete Miller – Chair
Areas of expertise:
Transaction in securities rules
Reorganisations and Reconstructions
Patent Box & intangible assets
HMRC clearances
Disguised remuneration
Private Client UK
John Bunker
Areas of expertise:
Wills
Trusts
Inheritance Tax
Estate and tax planning
Private Client International
Emma Chamberlain OBE
Areas of expertise:
Private client advisory
Trust advice
Foreign domiciliaries
Inheritance tax
Residential property
Property taxation
Marc Selby
Marc is head of Tax at Laytons. Marc has a busy consultancy practice, in which he advises other professionals, including lawyers and accountants, as well as Laytons' clients, on the tax aspects of corporate and property transactions. He is a member of the VAT Practitioners Group and the Stamp Taxes Practitioners Group.
VAT and Indirect taxes
Alan McLintock – Chair
Areas of expertise:
Excise duties
Alan Powell
Scottish Taxes
Alexander Garden
Alexander is a partner at Turcan Connell, specialising in Succession Planning and Asset Protection
Joanne Walker
Joanne is a Chartered Accountant and Chartered Tax Adviser. She joined the Technical Team at the CIOT in 2012 as a Technical Officer for LITRG working on the HMRC-funded migrants project. Since 2014 she has divided her time between LITRG and the CIOT. Her responsibilities as a CIOT Technical Officer include the Scottish Technical Committee and the Climate Change Working Group.
Areas of expertise:
Scottish taxes and social security
Compliance
HMRC Charter
Tax on savings income
Tax on property income
Tax refunds
Environmental taxes
Welsh Taxes
Lakshmi Narain
Areas of expertise:
Property related Tax Issues for individuals, partnerships and companies
Land Transaction Tax
Stamp Duty Land Tax
Richie Tout
Areas of expertise:
Employee share incentives and tax valuations
Private company tax advisory work
M&A tax advice
Our External Relations team
Head of External Relations - George Crozier
George Crozier is Head of External Relations for the Chartered Institute of Taxation, for the Association of Taxation Technicians (ATT, the CIOT's sister body) and for the Low Incomes Tax Reform Group (LITRG, an initiative of the CIOT). He manages the Institute's relations with the media as well as with politicians, opinion formers and other relevant bodies. He has worked for the Institute since 2009, having previously worked as a speechwriter and senior communications adviser for a major political party. He tweets on tax matters at @GeorgeTweetsTax.
Senior External Relations Officer - Hamant Verma
Hamant Verma is a former editor of Eastern Eye, for many years part of the biggest ethnic media group in Europe. He has worked as a journalist at mainstream local, regional and national outlets across print and broadcast media. He has worked in public relations for a local authority, a trade union, and two regulators and at Social Enterprise UK.
Scotland External Relations & Branch Support Manager - Chris Young
Chris Young is a policy and public affairs professional with more than 10 years' experience in the UK and USA. He became the CIOT's first full-time Scottish External Relations Officer when he joined in September 2016 from one of Scotland's largest independent public relations and public affairs consultancies, where he held the role of Public Affairs Account Manager.
Media enquiries for the CIOT should be directed in the first instance to Hamant Verna (hverma@ciot.org.uk / 020 7340 2702), unless they relate specifically to Scotland in which case they should be directed to Chris Young (cyoung@ciot.org.uk / 07900 241584).
For out of hours enquiries George Crozier can be contacted at gcrozier@ciot.org.uk or on 020 7340 0569.