Post-COVID tax reform – the path to greater fairness
11 Feb 2021
In a guest blog, Robin Williamson MBE, CTA (Fellow), an author and commentator on tax and welfare issues, looks forward to next month's Budget, saying it may prove to be more interesting than many yet.
With less than a month to go before the 3 March 2021 Budget, speculation continues about what if anything the Chancellor might do to reduce the UK's forecast £395bn public sector borrowing much of which has been made necessary by measures to fight the pandemic. There seems little doubt that some tax rises will be necessary at some point, given that the public is unlikely to favour a return to austerity.

Unless the Government is prepared to go back on its manifesto commitment at the last election, the simplest and most effective ways of raising taxes – increasing the rates of income tax, national insurance or VAT by even a small amount – may not be politically feasible. So what other options are there? And what considerations should be in the Chancellor's mind apart from simply raising more revenue?

While tax rises may well be necessary at a time when public sector debt is at its highest peacetime level, tax reform should not just be about tackling that. An important consideration is that the taxpaying public wants the taxes they pay to be fair. If people's perception is that large corporations or wealthy individuals are not paying their fair share, they are likely to feel resentful, and resentment erodes the trust which underpins voluntary compliance with tax laws.

What does fairness mean?

So how is fairness in tax defined, and how achieved? The traditional definition, which harks back to the eighteenth-century Scottish economist Adam Smith, pairs the principle of "vertical equity" –– that taxpayers ought to contribute "as nearly as possible in proportion to their respective abilities" – with "horizontal equity" – that persons in similar economic circumstances should pay similar amounts of tax. Vertical equity lies at the root of the progressive income tax system we have in the UK, although other taxes such as national insurance, VAT and council tax tend to detract from it. However, while vertical equity should mean that wealthier people pay more tax, it is just as important that people with the same amount of income or wealth, whether derived from labour or investment, should make a comparable contribution. If not, the incentive is created to choose the structure that is taxed less heavily, which can lead to distortion.

There are signs that the current Chancellor may be thinking along these lines. For example, when commissioning the recent review of capital gains tax from the Office of Tax Simplification (OTS), he asked the OTS to "identify opportunities relating to administrative and technical issues as well as areas where the present rules can distort behaviour or do not meet their policy intent". One recommendation in the review – that if the government considers the simplification priority is to reduce distortions to behaviour, CGT rates should be aligned with income tax – sparked a fairly hostile reaction in some quarters: such measures were, it was said, an attack on business, an assault on the economy, a deterrent to risk-taking, and so forth.

And yet, if the Chancellor wants to pursue alignment of CGT rates with income tax rates, he can point to distinguished antecedents. Nigel (now Lord) Lawson, when Chancellor in 1998, did just that, remarking that there was little economic difference between income and capital gains. The two sets of rates remained in alignment until 2008, and at least for the second of those two decades the economy performed tolerably well. Arguably, it runs contrary to the principle of horizontal equity for the returns from labour to be taxed less favourably than the returns from capital investment. Worse, it distorts behaviour by providing an incentive to favour investment over actual work, or even to disguise one as the other, necessitating responses which only produce more complexity (such as the rules on carried interest).

This last proposition was explored in a more recent report, Taxing work and investment across legal forms: pathways to well-designed taxes, in which Stuart Adam and Helen Miller of the Institute for Fiscal Studies (IFS) analyse some of the inequities inherent in the current system:
People generating the same overall level of income can attract very different tax bills according to the legal form in which they work (in particular, employees are taxed more heavily than those who work through their own business).
By distorting a range of decisions, including over how to work and which investments to make, our tax system ultimately reduces society's aggregate output and well-being.
Government revenues are reduced substantially as a result of providing reduced tax rates for business owners, relative to the tax that would be levied if they were employees.
Administrative burdens and complexity result from the need to maintain boundaries in the tax system to distinguish the different legal forms, such as whether someone is really working as an employee, whether a receipt represents income or capital or an outgoing a current expense or an investment.

Neutrality and fairness

The IFS report proposes that taxing income from all sources under the same overall tax marginal rate schedule would create neutrality across all income sources, achieving fairness and simplicity, avoiding distortions and minimising avoidance. It also suggests that giving full deductions from the tax base (both personal and corporate) for amounts saved and invested would create neutrality between different types of savings and investment. At the same time, tax relief for losses could be made symmetrical, as far as possible, with the taxation of profits and gains. Such reforms would answer the charge that increasing tax rates on capital income would weaken incentives to invest and take risks.

Neutrality implies absence of bias – not favouring one form of activity or investment over another. The report offers a range of reform packages which may be used to achieve neutrality, or at least move in that direction. Not all the reform packages will necessarily appeal to everyone, and some of them might prove objectionable to some people. Some proposals in the report may not even be workable in the wider political and economic context. Nevertheless, some movement in the direction of neutrality and removing distortions does seem desirable in the pursuit of fairness.

The IFS paper acknowledges that not all problems of distortion will be resolved by the reforms it considers, nor all opportunities for avoidance shut off. Wholesale reform along such lines may well be politically and practically impossible. But that should not discourage using some of its ideas as a blueprint for reforms which would achieve a greater measure of horizontal equity in the system at the same time as raising necessary revenue.

The Chancellor himself foreshadowed a greater alignment between employees and the self-employed when he said, on announcing the Self-Employed Income Support Scheme, "it is now much harder to justify the inconsistent contributions between people of different employment statuses. If we all want to benefit equally from state support, we must all pay in equally in future." That is an ambition that eluded his predecessor, Philip Hammond, who lacked support within his own party for such measures. But with a substantial majority, Rishi Sunak can afford to be more radical. And the effects of the pandemic will offer the government an opportunity to do things differently, in a way which may be seen as more equitable and not unjustifiably favouring some taxpayers over others.

Taxes on wealth?

There are of course other ways in which seeking horizontal equity within the tax system can lead to greater fairness. The wealthier segment of the population, though paying more in tax than the less well-off, pay a smaller percentage of their net wealth in taxes than those lower down the scale. A wealth tax commission has recently concluded that a one-off tax on wealth could work in the UK and could raise £260bn if levied at 1% over five years. Since the nineteen-eighties there has been a gradual increase in the concentration of wealth in the top percentiles, while the more recent freezing of working age benefits (leaving aside the temporary increase in universal credit) has caused a fall in household incomes at the lower end of the scale. This has resulted in greater inequality. One of the main arguments in favour of a wealth tax (or at least more tax on wealth, whether by adjusting existing taxes on wealth or introducing a new one) is general fairness. The Chancellor is on record as saying that now is not the time for a wealth tax – but that was in July 2020, and much has changed since.

The 3 March Budget may prove to be more interesting than many yet.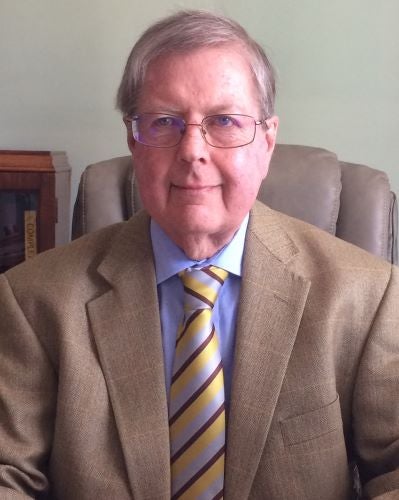 Guest blog by Robin Williamson MBE, CTA (Fellow), an author and commentator on tax and welfare issues, who was formerly Technical Director of the Low Incomes Tax Reform Group and a senior policy adviser at the Office of Tax Simplification. He received the Lifetime Achievement Award at the Tolley Tax Awards 2020.