Claims, counterclaims and controversy about loan charge as Lords hold mini-inquiry
8 Jan 2021
HMRC got a grilling from peers about the fallout of the loan charge, with suggestions that the tax authority is causing hardship, poor at communicating with affected people and lacking in imagination in combating tax avoidance. But HMRC countered that it is improving their service to taxpayers and sought to explain why taxpayers may find their handling of the loan charge saga hard to understand. The committee of peers also heard from experts and those affected who gave their various takes on one of the most controversial areas of tax administration in recent years.
In September 2019, the Government commissioned Sir Amyas Morse to lead the Independent Loan Charge Review. The loan charge is designed to tackle Disguised Remuneration (DR) avoidance schemes where a person's income is paid as a loan which is not repaid. In his report, published in December 2019, Morse set out the action that the Government took to try to tackle DR avoidance schemes and concluded it was right for the Government to take action to ensure the tax was collected. The Government accepted a majority of Morse's recommendations but did not accept the recommendation to introduce a write off of tax due on the loan charge after 10 years for individuals whose time to pay arrangement is longer than 10 years, as – they argued - this would allow those who have avoided tax through use of DR avoidance schemes more favourable terms than taxpayers with other debts.

Having looked into the loan charge in previous inquiries, the Finance Bill Sub-Committee took further evidence on the progress of the loan charge since the publication of the Morse Review in a mini-inquiry comprising three evidence sessions in December. The mini-inquiry is focused on how HMRC has changed its approach to the loan charge since the review, ongoing challenges, and measures to tackle promoters of tax avoidance schemes who continue to operate in the UK. The sub-committee is expected to set out its recommendations to the Government in the next few weeks.

Session one – tax experts

Witnesses at this session were Glyn Fullelove, Immediate Past President, Chartered Institute of Taxation (CIOT); Andrew Hubbard, Editor-in-Chief, Taxation magazine; and Meredith McCammond, Technical Officer, Low Incomes Tax Reform Group (LITRG).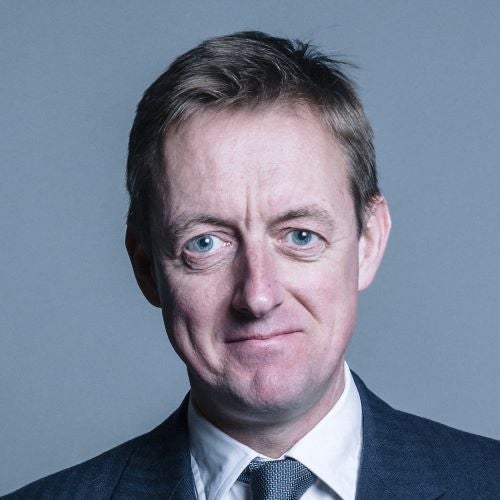 Chair of the committee, Lord Bridges of Headley (a Conservative and pictured thanks to Parliament UK), asked how HMRC's approach to the loan charge has changed since the Morse review. Meredith McCammond said HMRC had responded 'quite well', mentioning improved communications in particular. The wording of its letters improved and its advisers' soft skills in dealing with taxpayers improved, she said. Glyn Fullelove said HMRC are now looking to stop more schemes at source rather than to follow up with taxpayers after the schemes have been implemented. Andrew Hubbard said resolving the loan charge in itself will not resolve the issues relating to employee benefit trusts and other DR schemes, some of which have been going for the best part of 20 years.

Lib Dem Baroness Bowles of Berkhamsted asked about the effect of the restriction of liability for the loan charge on those targeted by it. Andrew Hubbard replied that he does not see 'manifest unfairness' in the way things are operating now. Meredith McCammond said that HMRC has set the bar quite high for what it considers to be a reasonable disclosure. This means that not as many people are benefiting from the Morse recommendations as we might have hoped, she said. Hubbard said that, at the time, there were at least reasonable grounds for considering that those loans were not remuneration.

Conservative Lord Forsyth of Drumlean was concerned that he had heard evidence that, even where disclosure was made in other forms (apart from a tax return), and even where HMRC was given details of a DOTAS reference number and taxpayer's return, that did not count as full disclosure.

Glyn Fullelove suggested that more discussion is needed with HMRC about the interpretation of disclosure. HMRC may currently feel bound by certain precedent and think that it cannot relax the meaning of the term further, he said.

Lord Forsyth observed that: "What is 'clear' to people who are tax professionals is not the same thing as what is "clear" to ordinary people who may have been duped or encouraged by employers to go into these schemes."

Fullelove highlighted that HMRC has acknowledged since the changes to the law in 2010 that the promoters of DR schemes are increasingly, and now probably exclusively, outside the framework of the professional bodies and many, if not most, are based offshore.

Replying to Lord Forsyth's earlier point, Fullelove said there will be those who are affected by the loan charge, especially those who went into schemes after 2010, who will feel that they were 'more victims of mis-selling rather than tax avoiders'. To Fullelove's mind, it is difficult to see how we can tackle that by further changes to the tax legislation 'without starting to damage some fundamental precept somewhere or other'. We are ultimately all responsible for our own tax affairs, Fullelove said, adding that perhaps we should look at people who feel they were misled from a consumer protection point of view.

Lord Butler of Brockwell, a former Cabinet Secretary who sits as a crossbencher, asked about the repayment and settlement arrangements.

HMRC's recent post-implementation review report had some 'disturbing' figures for the number of people who have managed to go on to make the spreading election, said Meredith McCammond. HMRC envisaged that about 21,000 people might benefit from doing that, but fewer than 2,000 people have gone on to do so. "That raises alarm bells in my mind that there is something not right in that process," she said. McCammond went on to suggest reasons for this, such as that the form that affected people have to use is online, and the paper version is quite tricky to get hold of; the form that you must complete to tick the box to say you want to make the spreading election actually asks you a whole raft of other questions and people may not have enough information to complete it; and HMRC have made the election 'irrevocable', a term that may alarm people especially those who cannot afford or do not have the option of, tax advice.

There were some other statistics in an HMRC report that McCammond found 'disturbing', such as that only 289 time-to-pay arrangements have been made for people paying the loan charge. She said: "We would recommend that HMRC use its powers of discretion as much as possible. It could also use its powers of remission, where people present with severe hardship and there seems to be no way for them to pay the amount they owe, no matter how long they are given." Andrew Hubbard made the technical point that if someone wants to elect to spread over three years, they cannot arrange a payment plan with debt management over a two, three or four-year period, because some of that liability has not yet arisen in law and therefore HMRC's Debt Management Unit will not deal with it. This is an example of the lack of ability to bring matters to a close, he said.

Viscount Chandos, Labour, asked whether HMRC's communication with those affected has improved. McCammond replied that HMRC have now taken the time to tailor the guidance for specific customer groups affected by the loan charge. There are now pages and pages of this very good guidance, but it is quite difficult to find on GOV.UK, she explained, adding that it is difficult to understand how all the different pages of guidance interact and relate to each other. If there was an extra step for HMRC to take on guidance, it could be to think about consolidating it. Previously, some of the letters were very poorly worded, and they sometimes used quite inflammatory language, she said, and although HMRC are now sharing some letters with LITRG and other stakeholders before being sent, the tax authority does not always take account of suggestions. "Although there has been great improvement, there is still more that HMRC could do," she said. Hubbard agreed, saying it would have been useful if HMRC had sent out reminders to taxpayers before the revised tax return deadline of 30 September. With everything else going on, that could have been missed. He thought the tone had improved. But McCammond said that, according to the HMRC report, only 6,300 loan charge tax returns were filed. The issue of ambiguous notice-to-file letters issued in the summer probably sits behind that to some degree, she opined.

Lord Forsyth claimed promoters of DR schemes 'seem to have to got off scot free'. "The sort of people Meredith was talking about who were drawn into these schemes by their employers, sometimes even in the public sector, have had a pretty horrendous experience. Yet the people who have promoted these schemes seem to have retired to their yachts in the south of France."

Glyn Fullelove replied that HMRC has been working with professional bodies, including the CIOT, to improve its inquiry process and develop a set of compliance professional standards. There has been a review of the existing powers. There has been the renewal of the HMRC charter and, importantly, the creation of a professional standards committee. Fullelove said: "The promoters have been difficult to keep up with because they have exploited the use of the internet and search engines to sell directly to people or to set up umbrella companies through which they have sold. They have based themselves offshore. They have closed their operations down as soon as an investigation has been started. Yes, they have taken the money and run." HMRC have plenty of powers already, and CIOT does not mind that it is proposing to take some extra powers to deal with these promoters, but we have to stop this business at source and make it 'uneconomic or unprofitable', said Fullelove.

Andrew Hubbard said that for a long time a lot of this was 'fairly mainstream activity' and it took a very long time for the courts to get around to the current view of DR arrangements: that they do not work. Continuing to look at historical issues, Hubbard said you tended to have inquiries going on for years and years, getting nowhere, with the Revenue not quite working out whether it should look at this case by case, on a sample basis or in some other form. "Consequently, this is a mess that has been building up for a very long time. In a sense, the loan charge was a proxy for a way of bringing this to a close, but it was only a proxy for it because those underlying issues still arise. It is important to understand that we are looking at a much bigger issue than just the impact of the loan charge."

Meredith McCammond suggested that the only thing that can stop promoters is if HMRC get behind limited liability and find a way of pinning the promoters either with the penalties or with the PAYE their associated entities have avoided. Pinning those personally on the directors is the only way to stop the promoters, she said.

Lord Forsyth wondered why HMRC was not doing that. "The thing I find unforgivable is that people have had their lives ruined because they were brought into a scheme, sometimes by their employers in both the private sector and the public sector. The people who are responsible for this are not being held to account."

The Chair said HMRC's figures show that in 2013-14 there were 22,000 individuals in DR schemes. The figure for 2018-19 is higher, at 30,000. Why the increase? Hubbard suggested that a greater number of people were in DR arrangements in the past than HMRC has recorded. But he also said there are "still tax-technical people out there who genuinely think that some of these arrangements still work".

Lib Dem Baroness Kramer wondered "whether the engagers are quite so naive and innocent in this entire process". McCammond said there was a need to recognize that this is not a discrete issue of people having a personal avoidance motive. There is a bigger labour market and supply chain issue here, she said. Agencies could do more due diligence on who they are asking workers to work through. That also applies to end clients, in the public sector especially, she said, adding: "It astonished me that even in the NHS framework agreements for agency workers there are no tax compliance requirements." Fullelove said he could not rule out that somewhere in the supply chain, in some company or other organisation, there is collusion between a promoter and an engager, but the main problem is that there is no responsibility on the part of the engager to ensure that the person they are engaging with is being compliant in their tax affairs. One of the real difficulties that HMRC has had in all this is to ask who, when the music stops, is legally responsible for paying the tax that has not been paid, said Hubbard.

On the 30 September deadline, McCammond said unless something fundamental changes - unless for example HMRC starts writing to these people and saying, 'Look, we have data on you. We know you were in this scheme on this date with this umbrella company' - the impasse will not be broken.

Labour's Lord Monks asked whether HMRC understood the type of people it was dealing with on the loan charge, the vulnerable or the relatively poor. Fullelove said it took a while for HMRC to realise that this form of tax avoidance was distinctly different from the sorts of tax avoidance involving wealthy people. Hubbard suggested that, culturally, to somebody in HMRC, the idea that somebody can get into an arrangement where they pay a lot less tax without understanding it was quite difficult.

Fullelove said he disagreed with Hubbard that it was only five years 'since it has been reasonable to assume that these things might work': 'it is at least 10 years'. Fullelove said that in 2010, the corporate tax avoidance market collapsed. It collapsed because corporates did not want to get involved in that type of blatant tax avoidance anymore, but DR tax avoidance continues in other forms.

The Government's December 2020 review reported that HMRC had yet to make voluntary restitution payments to people that no longer fell within the scope of the loan charge. Hubbard remarked that, ultimately, the inquiries into these arrangements need to be closed. Therefore, although you may not get the voluntary settlement money back, it may mean that you have no further tax to pay within the overall settlement. Baroness Bowles suggested it may be deliberately complicated to try to discourage people. McCammond said it is conceivable that a number of taxpayers are just going to put it in the 'too hard' basket.

Is the whole business of the loan charge scheme and the response to it contingent on trying to get settlement on other DR schemes? asked Lord Forsyth. Hubbard replied that the fact that some people are now taken out of the loan charge for old loans does not mean that they do not still have a tax problem in relation to the unwinding of the scheme as a whole. It was always to be seen as a prompt, just like accelerated payment notices were, to say to people, 'Look, you've paid the money now. Let's just wind the whole thing up', said Hubbard, adding: "It is a very messy business."

The transcript is here.

Session two – Loan Charge Action Group, IPSE, Keith Gordon

A second session on the loan charge was held on the same day as the first, with Andrew Chamberlain, Director of Policy, Association of Independent Professionals and the Self-Employed (IPSE); Keith Gordon, Barrister, Temple Tax Chambers; Gareth Parris, Operations Volunteer, Loan Charge Action Group (LCAG); and Blanche Zaph, Helpline Volunteer, LCAG.

How has the Morse review changed things? asked Chair Lord Bridges of Headley. Blanche Zapf said she thought Morse had meant well but his review had not been interpreted accurately, and she thought he would be "quite disappointed with the way HMRC has treated the items of the review, in that they have not really been acted upon".

Keith Gordon said the difficulty with reasonable disclosure is that HMRC guided the Treasury, which guided parliamentary counsel. It is the statute that requires the disclosure on a tax return and there is a very high hurdle to overcome to get around the rules that are in the Finance Act. The other point on which HMRC actually refused to abide by Morse's suggestion was the spreading of payments over a number of years when someone could not afford to pay, he said. HMRC had asked why loan charge victims should be put in a better position than other tax debtors. The answer to that question, said Gordon, is that the loan charge victims are in a different position from other tax debtors. "[T]here is a fundamental difference between the tax avoidance that one has normally read about over the last 20 or 30 years and the tax avoidance that is faced here. It is not the wealthy bankers and other wealthy businesspeople who have asked, "Can we take a little money out of our business and pay a little less tax?" They go with their eyes wide open into a particular scheme and they know the risks. This is unwitting tax avoidance, in that people have become pawns to other people, the promoters, who have effectively taken cash, whether or not you call it fees, that ought in reality to have been tax."

Andrew Chamberlain said he thought things had improved a little since the Morse review. However the review had said that loans taken out prior to December 2010 would not be subject to the charge, yet some people who took out loans prior to that date are still involved with the loan charge, and that 'troubles' IPSE.

How would you describe what you are seeing, given what it is committed to in the charter? asked Lord Bridges. Gareth Parris said errors are still being made, there are delays in conversations about settlement of the loan charge, there are discussions that do not really confirm whether you are going to be in the loan charge, and no final settlement discussions. HMRC's latest figures show that about 12,000 people out of the 55,000 have now settled. People who settled prior to 30 September, of whom there were not many, are no longer facing the loan charge but they are facing scarcely affordable and unfair payments, as the settlement was made under duress and threat of the loan charge. Blanche Zaph added that HMRC does not seem to have enough staff, records are not kept very well and there is no consistency between treatment of any of the victims.

Lord Monks asked about restriction of liability for the loan charge after the Morse review. Parris said people who no longer face the loan charge but have open years pre December 2010, for example, are still being chased. Limits need to be applied to how long this should go on for. For those now out of scope from pre 2010 years, HMRC has said that they will create a new department to go after the tax due, effectively reopening closed years, said Parris.

Zaph said a lot of people have been unable to go for settlement simply because of the delay in HMRC responding to them and them missing the deadline.

Keith Gordon said he objected to the loan charge because it effectively tried to short-circuit HMRC's attempt to secure the tax.

Lord Butler of Brockwell wondered what the priorities should be to improve the situation. Andrew Chamberlain said you could extend and make it easier for people to settle over a longer period. IPSE believes that the general point is that the Government should focus their attention on preventing future abuse.

Gordon remarked: "If you are going to draw a line, get rid of the loan charge… and let the ordinary tax-assessment procedures take their course."

Parris said LCAG sees no real improvements on the ground. The improvement that was needed was that HMRC should have communicated at the time we were in the arrangements that those might later be deemed unacceptable. Its failure to do this has meant that thousands of lives have been ruined, he said.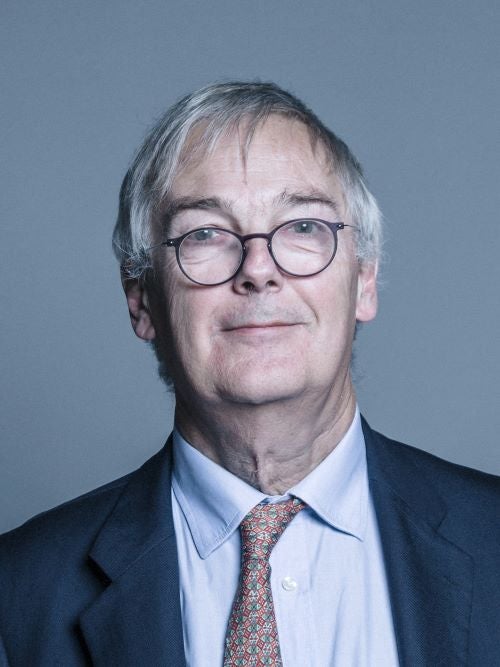 Viscount Chandos (pictured thanks to Parliament UK) was 'very struck' by the difference between what pretty much all of this sessions' witnesses have said about communication by HMRC and what was said by the members of the earlier (session one) panel, including CIOT and LITRG.

Lord Bridges said many of these 20-30 hard core promoters 'seem to be swanning around in what are now called offshore financial centres on their yachts, and no one seems to be going after them'. Is HMRC really doing enough using its existing powers? he asked the witnesses.

Gordon said they are clearly not, because otherwise you would not be able to find the adverts on Google today. HMRC should probably contact all the end users, either through trade bodies or through the NHS nationally, to make it clear what is going on and ensure that people are given very clear guidance, 'not small print at the bottom of an engagement letter', that there are these schemes about and that HMRC does not consider them to be effective. Chamberlain said he could not imagine that these kinds of scheme promoters would be allowed to survive and flourish in America under the watchful eye of the IRS. Gordon said the biggest crime here is the mis-selling scandal. The biggest problem is that all these people are offshore and probably outside the scope of the British courts.

Gordon told Lord Forsyth that even if it is about the regulation of those who give tax advice, he is sure people could package it in a different way so that it does not become tax advice. It is a package based upon tax advice that is underlying it. Regulating tax advice itself might not be the solution, he said.

Lord Forsyth wondered if there is not a 'bridge' that could create liability for local authorities, public bodies and people who have encouraged their employees to get involved in those kinds of schemes, often with the threat of redundancy as an alternative? Gordon claimed that under the IR35 proposals, due to come in for the private sector in 2021, there are definitely provisions that allow liabilities to move up the chain and 'they should definitely be considered'. Baroness Kramer intervened to say there is surely some element of responsibility that could be established for the communication to contractors, even if they are not employees.

Viscount Chandos observed that it seems anomalous that somebody can be sold a few hundred pounds or a single number of thousands of pounds of investment only by a regulated firm or individual, but advice on tax that amounts to tens of thousands of pounds is unregulated. Gordon said he spoke as a former council member of the CIOT, "and I would like to think that membership of a regulated body itself should be sufficient without additional rules. That is my view. I would not want yet more regulation upon regulation, but the difficulty is that the culprits here are generally operating offshore. That might be a sufficient barrier to any successful prosecution." Chandos retorted that onshore/offshore is an issue that affects the investment world as well and 'that has not been a barrier to pretty tough and effective regulation'. Chamberlain chipped in to say the umbrella companies should be regulated and urged people to use Freelancer & Contractor Services Association-accredited umbrella companies if necessary.

In December 2020, it was reported that HMRC had yet to make any repayments for the voluntary restitution payments that no longer fell within the scope of the loan charge. Lord Monks asked if this should be speeded up. Parris said LCAG members are reporting not being contacted by HMRC yet on this matter. HMRC know the people who are due the refunds, so should it not be proactively issuing refunds where they are legally due? Chamberlain added that if they have paid it, but that law does not apply to that period now, he thinks they should be automatically refunded.

Lord Bridges asked why the number of people HMRC is reporting as using DR schemes increased between 2013 and 2018-19. Zaph said she does not know if this is an underlying trend or if we are getting better at collecting data. She thinks 100,000 people are affected by the loan charge. She remarked that 50-55 per cent of people may be looking to the state to support them after they have paid what is termed as not legally due. Gordon suggested either not enough people have complied with their legal obligations of over a year ago or HMRC's data is still incorrect.

Chamberlain said he fears that when IR35 changes come into the private sector this year, thousands of people are going to be pushed into umbrella companies that are not well regulated, and some of those people will unfortunately fall into the hands of scheme promoters. IR35 is possibly the original cause of the entire problem, added Gordon.

In other comments, Gordon said there is a culture within HMRC to get as much money as possible. There is not much sympathy for anyone who considers themselves to be an entrepreneur. There is a feeling in certain part of HMRC that anyone who is not working as an employee, and possibly even in the public sector, has somehow sold their soul to the devil and deserves what they get.

The transcript is here.

By Hamant Verma